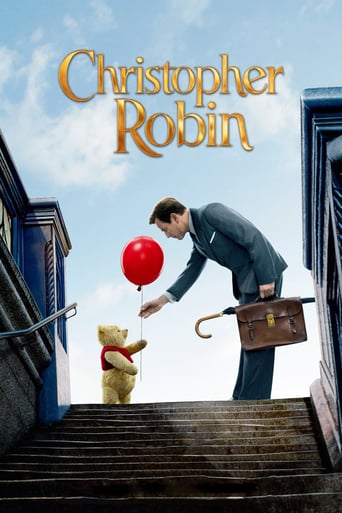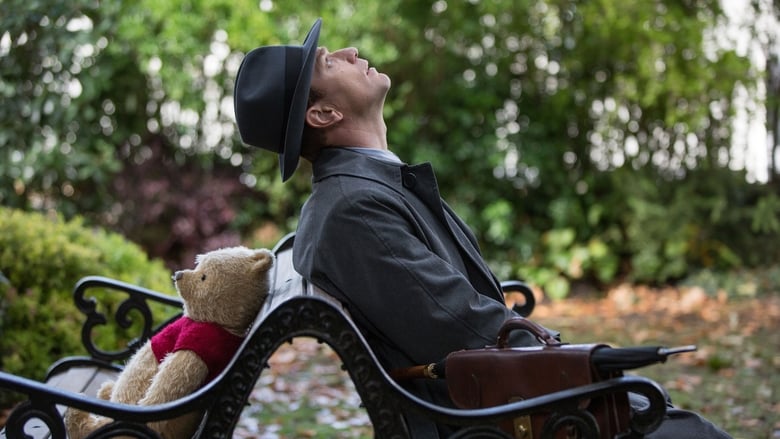 AD:This title is currently not available on Prime Video
Christopher Robin (2018)
AD:This title is currently not available on Prime Video
Christopher Robin, the boy who had countless adventures in the Hundred Acre Wood, has grown up and lost his way. Now it's up to his spirited and loveable stuffed animals, Winnie The Pooh, Tigger, Piglet, and the rest of the gang, to rekindle their friendship and remind him of endless days of childlike wonder and make-believe, when doing nothing was the very best something.
...
Watch Trailer
Show More
Cast
Similar titles
Reviews
I really wanted to like this movie. I feel terribly cynical trashing it, and that's why I'm giving it a middling 5. Actually, I'm giving it a 5 because there were some superb performances.
More
Ok... Let's be honest. It cannot be the best movie but is quite enjoyable. The movie has the potential to develop a great plot for future movies
More
The story, direction, characters, and writing/dialogue is akin to taking a tranquilizer shot to the neck, but everything else was so well done.
More
It is encouraging that the film ends so strongly.Otherwise, it wouldn't have been a particularly memorable film
More
I understand that the directors and script writers behind this wanted intended on making this movie about grown up Christopher Robin, raising a family, his wife, Evelyn, and daughter, Madelyn. I was pretty disappointed with how dark and depressing a good 75% of this movie was. Yet again, I was impressed by the ending, although rather a cliché ending. Knowing that even though Christopher Robin is all grown up, the hundred acre woods gang could always make new adventures with Madelyn. But something that I did loathe about this movie, and I mean absolutely hated was, Christopher Robin as a character during a huge portion of the movie, very stubborn, not caring towards his daughter's wishes and beliefs and half the time his wife didn't even know WHERE he was.
More
Undoubtedly as a Winnie the Pooh film families with small children would be interested in this film. I deeply enjoyed the film but I think very small children would be bored by it. The film is about an overworked man re-discovering the point of play and the freedom of leisure. It's a bit like Hook actually in this regard, through it is a much better film. A lot of the humor is in the language and puns. All of which are funny and delightful but also sophisticated and mature. Anyway, the film is a bit slow and deliberately paced and while that works thematically it could turn off kids. There's also a very effective scary sequence involving water about half way through.With all that being said, this film is a wonderful addition to the Pooh canon. It plays around with a lot the iconic moments of the books. It is *very* well directed. Forster is very good at creating atmosphere with the minimal strokes. I must also say I found the CGI very impressive. It's not just believable but all the characters are very *emotive* and yet it's always clear that they are meant to be stuffed animals.I recommend this film but I think it resonates with those folks who have already grown up too much.
More
This reminded me of the disney classics. The first thing i wanted to do right after the movie is to give this 10 out of 10. I laughed, sighed, smiled, teared, then laughed again. It's a whole experience that leaves you grinning for the rest of the night, I miss this kind of movies! Welcome back Disney!
More
Christopher Robin is a truly great and heartwarming film about the importance of family and friends on one's life. Not only written incredibly well and acted perfectly, the film has a lot of realism to it, even with talking stuffed animals as part of the cast. Blending very real everyday hardships with fantasy gives the film a contrasting look at how bleak the world is when we don't realize what is truly important and tells us to remember our childhoods and try to be a better parent by being a kid with your kids. Overall, the film displays a heartfelt message with a cast of fun characters from an iconic series and does so very well and I suggest you go out and see this movie.
More