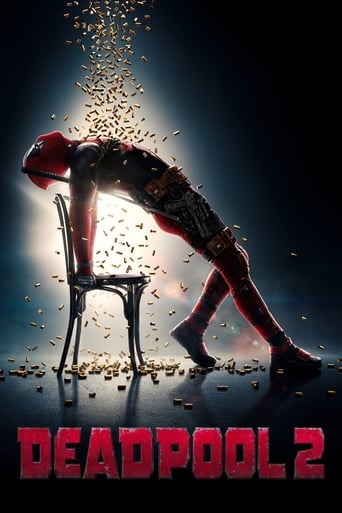 AD:This title is currently not available on Prime Video
Deadpool 2 (2018)
AD:This title is currently not available on Prime Video
Wisecracking mercenary Deadpool battles the evil and powerful Cable and other bad guys to save a boy's life.
...
Watch Trailer
Show More
Cast
Similar titles
Reviews
Please don't spend money on this.
More
By the time the dramatic fireworks start popping off, each one feels earned.
More
There are moments that feel comical, some horrific, and some downright inspiring but the tonal shifts hardly matter as the end results come to a film that's perfect for this time.
More
This is a dark and sometimes deeply uncomfortable drama
More
So not funney weve stopped following at about 1/3 and stopped watching completely at about the half... please do try harder... we did like mission impossible though ;)
More
How can i watch film in this app...? Pleas help me
More
When Reynolds did fatal attraction I almost pissed my pants at the 40 minute mark of the treadmill I had to step off cause I was being stated at..... that was just mean :P
More
I wasn't expecting to cry as much as I did to this movie tbh
More