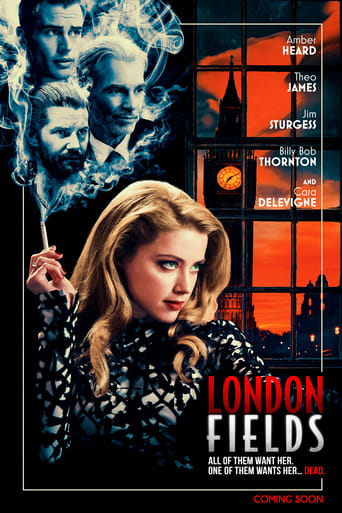 AD:This title is currently not available on Prime Video
London Fields (2018)
AD:This title is currently not available on Prime Video
Clairvoyant femme fatale Nicola Six has been living with a dark premonition of her impending death by murder. She begins a tangled love affair with three uniquely different men: one of whom she knows will be her murderer.
...
Watch Trailer
Show More
Cast
Similar titles
Reviews
Memorable, crazy movie
More
This is one of the few movies I've ever seen where the whole audience broke into spontaneous, loud applause a third of the way in.
More
The acting in this movie is really good.
More
The film never slows down or bores, plunging from one harrowing sequence to the next.
More