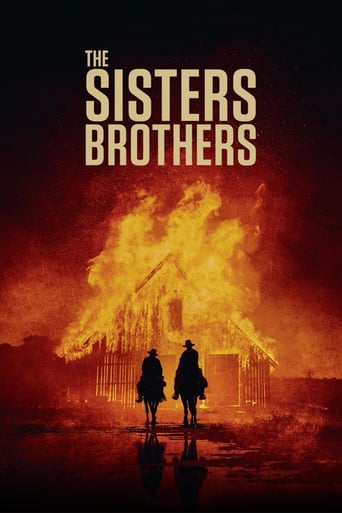 AD:This title is currently not available on Prime Video
The Sisters Brothers (2018)
AD:This title is currently not available on Prime Video
The colourfully named gold prospector Hermann Kermit Warm has being pursued across 1,000 miles of 1850s Oregon desert to San Francisco by the notorious assassins Eli and Charlie Sisters. Except Eli is having a personal crisis and beginning to doubt the longevity of his chosen career. And Hermann might have a better offer.
...
Watch Trailer
Show More
Cast
Reviews
Highly Overrated But Still Good
More
This is a small, humorous movie in some ways, but it has a huge heart. What a nice experience.
More
I enjoyed watching this film and would recommend other to give it a try , (as I am) but this movie, although enjoyable to watch due to the better than average acting fails to add anything new to its storyline that is all too familiar to these types of movies.
More
It's not bad or unwatchable but despite the amplitude of the spectacle, the end result is underwhelming.
More