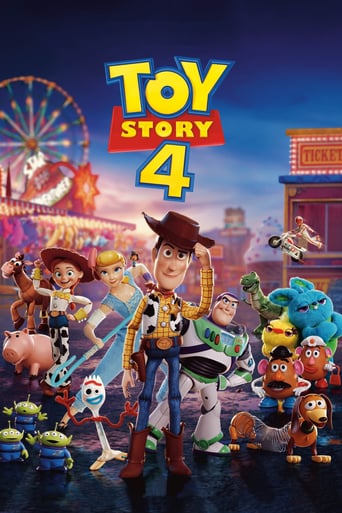 AD:This title is currently not available on Prime Video
Toy Story 4 (2019)
AD:This title is currently not available on Prime Video
Woody has always been confident about his place in the world and that his priority is taking care of his kid, whether that's Andy or Bonnie. But when Bonnie adds a reluctant new toy called "Forky" to her room, a road trip adventure alongside old and new friends will show Woody how big the world can be for a toy.
...
Watch Trailer

Show More
Cast
Similar titles
Reviews
If you don't like this, we can't be friends.
More
I don't have all the words right now but this film is a work of art.
More
It's entirely possible that sending the audience out feeling lousy was intentional
More
This story has more twists and turns than a second-rate soap opera.
More