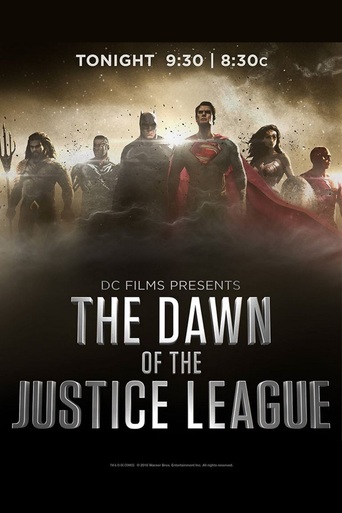 AD:This title is currently not available on Prime Video
DC Films Presents Dawn of the Justice League (2016)
AD:This title is currently not available on Prime Video
A documentary special taking a look at the upcoming films making up the DC Universe. Kevin Smith hosts with Geoff Johns, as they take a look at Batman vs Superman: Dawn of Justice, Suicide Squad, the upcoming Wonder Woman and Justice League movies.
...
Watch Trailer
Show More
Cast
Similar titles
Reviews
Save your money for something good and enjoyable
More
To all those who have watched it: I hope you enjoyed it as much as I do.
More
Kevin Smith hosts a look behind the scenes of upcoming movies from the DC Films universe, featuring the trailer for "Suicide Squad." Dawn of the Justice League is an early short inside the beautiful and underrated world of the DC Extended Universe but also showcases clips from Man of Steel (2013) and Batman v Superman but also the then upcoming movies such as Suicide Squad (2016) and Wonder Woman (2017) in an early footage. The actors also talk such as Ben Affleck, Jared Leto, Henry Cavill, Jeremy Irons and more and more suprises. (A+)
More
"Dawn of the Justice League" is a 20-minute commercial from January this year hosted by Kevin Smith that promotes 2 upcoming superhero films. The good things first: Jared Leto's Joker looks pretty amazing, Bohemian Rhapsody is always a winner and luckily, this one here really isn't that long of a watch. But the big downside is that it is really nothing more than a commercial and an over-long one at that. It is clearly scripted and, even if Kevin Smith is known to be a superhero film nerd, he was still really embarrassing and unbearably over-the-top here. I liked him in some of the other stuff he has done, but this really left a negative impact. Luckily this little documentary does not take away any of my positive expectations for the film, but is also does not raise them by any means. As a whole, this is a documentary that adds really nothing memorable and I cannot recommend watching it. Thumbs down.
More