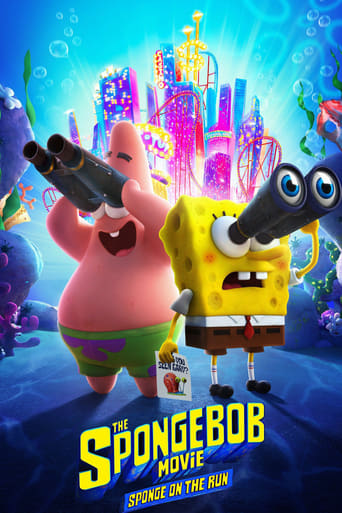 AD:This title is currently not available on Prime Video
The SpongeBob Movie: Sponge on the Run (2020)
AD:This title is currently not available on Prime Video
When his best friend Gary is suddenly snatched away, SpongeBob takes Patrick on a madcap mission far beyond Bikini Bottom to save their pink-shelled pal.
...
Watch Trailer
Show More
Cast
Similar titles
Reviews
Very disappointing...
More
Fun premise, good actors, bad writing. This film seemed to have potential at the beginning but it quickly devolves into a trite action film. Ultimately it's very boring.
More
Watching it is like watching the spectacle of a class clown at their best: you laugh at their jokes, instigate their defiance, and "ooooh" when they get in trouble.
More
Actress is magnificent and exudes a hypnotic screen presence in this affecting drama.
More