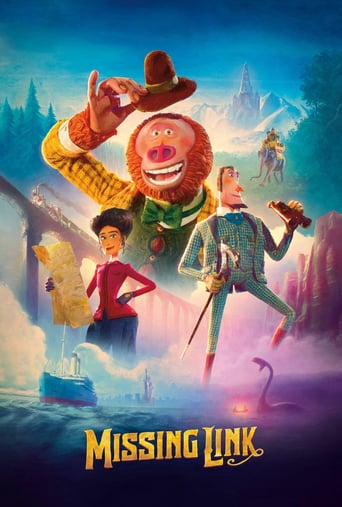 AD:This title is currently not available on Prime Video
Missing Link (2019)
AD:This title is currently not available on Prime Video
The charismatic Sir Lionel Frost considers himself to be the world's foremost investigator of myths and monsters. Trouble is, none of his small-minded, high-society peers seems to recognize this. Hoping to finally gain acceptance from these fellow adventurers, Sir Lionel travels to the Pacific Northwest to prove the existence of a legendary creature known as the missing link.
...
Watch Trailer
Show More
Cast
Similar titles
Reviews
Excellent but underrated film
More
Great movie! If you want to be entertained and have a few good laughs, see this movie. The music is also very good,
More
At first rather annoying in its heavy emphasis on reenactments, this movie ultimately proves fascinating, simply because the complicated, highly dramatic tale it tells still almost defies belief.
More
This is one of the few movies I've ever seen where the whole audience broke into spontaneous, loud applause a third of the way in.
More