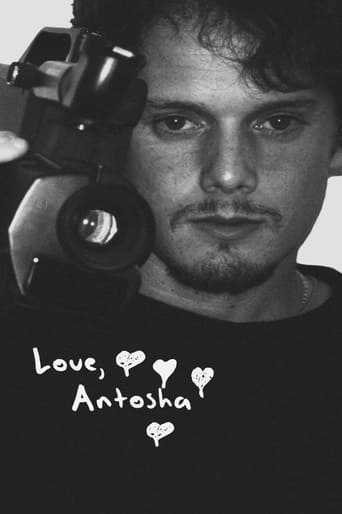 AD:This title is currently not available on Prime Video
Love, Antosha (2019)
AD:This title is currently not available on Prime Video
From a prolific career in film and television, Anton Yelchin left an indelible legacy as an actor. Through his journals and other writings, his photography, the original music he wrote, and interviews with his family, friends, and colleagues, this film looks not just at Anton's impressive career, but at a broader portrait of the man.
...
Watch Trailer
Show More
Cast
Reviews
Very very predictable, including the post credit scene !!!
More
A waste of 90 minutes of my life
More
There are moments that feel comical, some horrific, and some downright inspiring but the tonal shifts hardly matter as the end results come to a film that's perfect for this time.
More
Watching it is like watching the spectacle of a class clown at their best: you laugh at their jokes, instigate their defiance, and "ooooh" when they get in trouble.
More