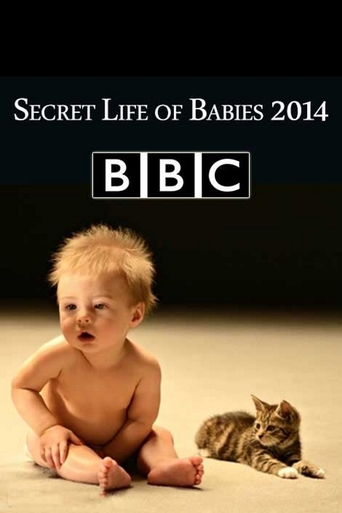 AD:This title is currently not available on Prime Video
Secret Life of Babies (2014)
AD:This title is currently not available on Prime Video
Think you know your baby? Think again. This beautifully shot, heart-warming and scientifically revealing film, narrated by Martin Clunes, brings you babies as you've never seen them before. The first two years of our lives are the most critical of all. We grow more, learn more, move more and even fight more than at any other time in our life. We have to master the complex skills of walking, talking and relating to the world around us. But we are not yet built like an adult. We have more bones in our body at birth than an adult does, yet we don't have kneecaps. We laugh 300 times a day as a baby, but in the first few months we can't produce tears when we're upset. Secret Life of Babies reveals all these facts and more, telling incredible stories of babies' resilience and survival skills to boot.
...
Watch Trailer
Show More
Cast
Similar titles
Reviews
It's an especially fun movie from a director and cast who are clearly having a good time allowing themselves to let loose.
More
Strong acting helps the film overcome an uncertain premise and create characters that hold our attention absolutely.
More
The movie's neither hopeful in contrived ways, nor hopeless in different contrived ways. Somehow it manages to be wonderful
More