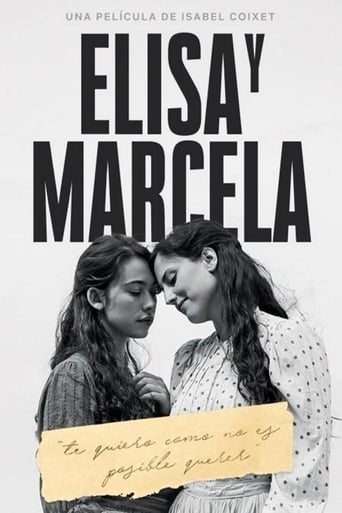 AD:This title is currently not available on Prime Video
Elisa & Marcela (2019)
May. 24,2019
|
6.4
|
Drama
AD:This title is currently not available on Prime Video
In 1901, Marcela Gracia Ibeas took on the identity of Mario Sánchez to marry her lover of fifteen years, Elisa Sanchez Loriga.
...
Watch Trailer
Show More
Cast
Similar titles
Reviews
Excellent but underrated film
More
Very interesting film. Was caught on the premise when seeing the trailer but unsure as to what the outcome would be for the showing. As it turns out, it was a very good film.
More
Instead, you get a movie that's enjoyable enough, but leaves you feeling like it could have been much, much more.
More