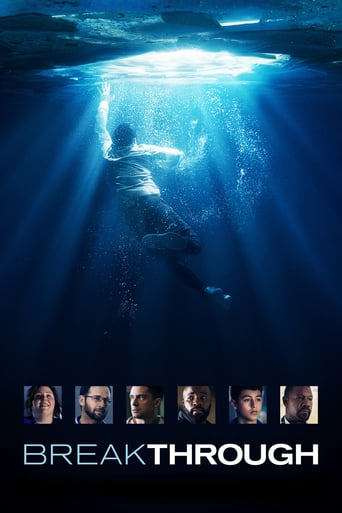 AD:This title is currently not available on Prime Video
Breakthrough (2019)
April. 11,2019
|
5.8
|
PG
|
Drama
AD:This title is currently not available on Prime Video
When he was 14, Smith drowned in Lake St. Louis and was dead for nearly an hour. According to reports at the time, CPR was performed 27 minutes to no avail. Then the youth's mother, Joyce Smith, entered the room, praying loudly. Suddenly, there was a pulse, and Smith came around.
...
Watch Trailer
Show More
Cast
Similar titles
Reviews
Surprisingly incoherent and boring
More
It's not bad or unwatchable but despite the amplitude of the spectacle, the end result is underwhelming.
More
The biggest problem with this movie is it's a little better than you think it might be, which somehow makes it worse. As in, it takes itself a bit too seriously, which makes most of the movie feel kind of dull.
More
Great story, amazing characters, superb action, enthralling cinematography. Yes, this is something I am glad I spent money on.
More