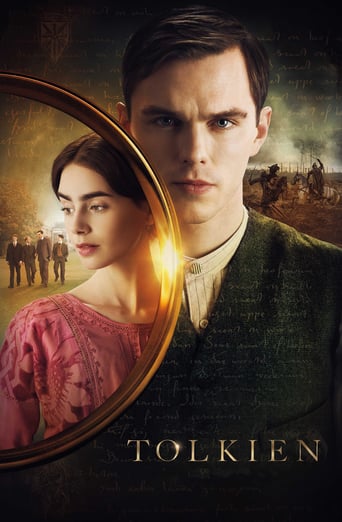 AD:This title is currently not available on Prime Video
Tolkien (2019)
May. 03,2019
|
5.7
|
Drama
AD:This title is currently not available on Prime Video
Explore the formative years of the orphaned author as he finds friendship, love and artistic inspiration among a group of fellow outcasts at school. This takes him into the outbreak of World War I, which threatens to tear the "fellowship" apart. All of these experiences would inspire Tolkien to write his famous Middle-Earth novels.
...
Watch Trailer
Show More
Cast
Similar titles
Reviews
A different way of telling a story
More
This is one of the few movies I've ever seen where the whole audience broke into spontaneous, loud applause a third of the way in.
More
This is a small, humorous movie in some ways, but it has a huge heart. What a nice experience.
More
This film is so real. It treats its characters with so much care and sensitivity.
More