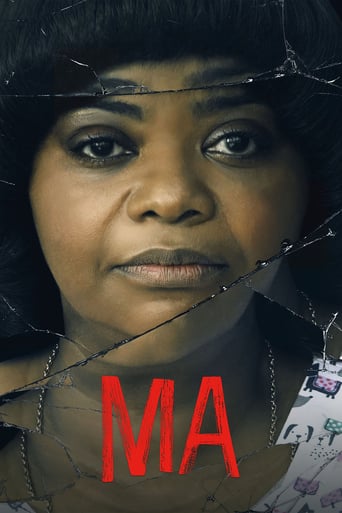 AD:This title is currently not available on Prime Video
Ma (2019)
AD:This title is currently not available on Prime Video
Sue Ann is a loner who keeps to herself in her quiet Ohio town. One day, she is asked by Maggie, a new teenager in town, to buy some booze for her and her friends, and Sue Ann sees the chance to make some unsuspecting, if younger, friends of her own.
...
Watch Trailer
Show More
Cast
Similar titles
Reviews
Don't listen to the negative reviews
More
Exactly the movie you think it is, but not the movie you want it to be.
More
Each character in this movie — down to the smallest one — is an individual rather than a type, prone to spontaneous changes of mood and sometimes amusing outbursts of pettiness or ill humor.
More
This movie feels like it was made purely to piss off people who want good shows
More