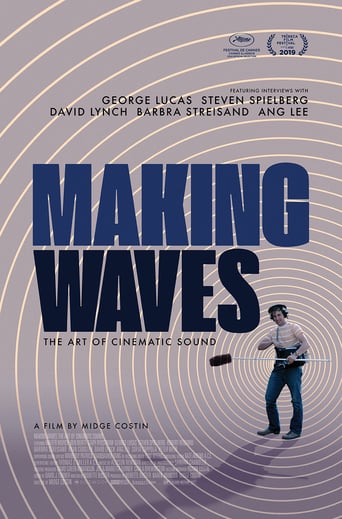 AD:This title is currently not available on Prime Video
Making Waves: The Art of Cinematic Sound (2019)
AD:This title is currently not available on Prime Video
An exploration of the history, artistry, and emotional power of cinema sound, as revealed by legendary sound designers and visionary directors, via interviews, clips from movies, and a look at their actual process of creation and discovery.
...
Watch Trailer
Show More
Cast
Similar titles
Reviews
the audience applauded
More
People are voting emotionally.
More
It's hard to see any effort in the film. There's no comedy to speak of, no real drama and, worst of all.
More
Very good movie overall, highly recommended. Most of the negative reviews don't have any merit and are all pollitically based. Give this movie a chance at least, and it might give you a different perspective.
More