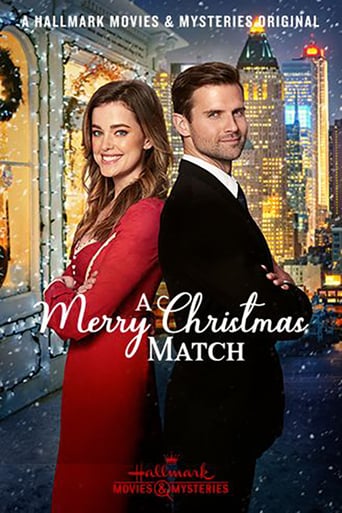 AD:This title is currently not available on Prime Video
A Merry Christmas Match (2019)
AD:This title is currently not available on Prime Video
Corey, who works in her mom's antique shop, puts on a Christmas pageant in honor of her late father. When a man named Ryder visits her store, she wonders if she should have left town to follow her dream of becoming a theater director.
...
Watch Trailer
Show More
Cast
Reviews
The plot isn't so bad, but the pace of storytelling is too slow which makes people bored. Certain moments are so obvious and unnecessary for the main plot. I would've fast-forwarded those moments if it was an online streaming. The ending looks like implying a sequel, not sure if this movie will get one
More
It really made me laugh, but for some moments I was tearing up because I could relate so much.
More
Watching it is like watching the spectacle of a class clown at their best: you laugh at their jokes, instigate their defiance, and "ooooh" when they get in trouble.
More