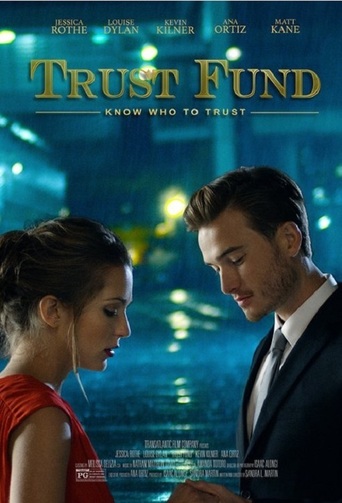 AD:This title is currently not available on Prime Video
Trust Fund (2016)
January. 08,2016
|
6.1
|
Drama
AD:This title is currently not available on Prime Video
Reese Donahue leads a seemingly ideal life, with a bright future ahead of her. But when she discovers the truth, that her mother left enough money for her to choose her own path, she's faced with a dilemma.
...
Watch Trailer
Show More
Cast
Similar titles
Reviews
Excellent but underrated film
More
Great movie. Not sure what people expected but I found it highly entertaining.
More
All of these films share one commonality, that being a kind of emotional center that humanizes a cast of monsters.
More
The acting was very good, the story had merits, but there are just some things bothering me about it. I really wanted to love this movie, especially being that it has Christian values, but I just couldn't. The improbabilities of some of the story line (I don't give spoilers, so I will leave that up to you to see) bothered me and I just couldn't reconcile that. I wanted to love the romantic end bits but it felt forced. All that said, if you are looking for a fair movie that is family friendly, give it a try.
More
Well done ... excellent cinematography and storyline. Hard to believe it was not funded by a major industry player. Set design, audio, color, and acting far exceed b-movie value. Great to see an independent film under a million dollars look like a 10 million dollar production.The whole film was shot in Kansas City with a few "cameo" appearances of footage shot in Italy. The story has a nice message; is well scripted; and is a chick flick hit for sure. The young woman sitting next to me during the movie became tearful at least 3 times.
More
Wasn't sure at first but as the movie progressed I really started enjoying the film. One family left just a few minutes in but they really should have stayed. The storyline also got better as the movie moved along. Several times I thought the movie was over but then it kept on getting better. I hope enough people in Kansas City watch this film so they will take it nationwide. If you're from KC you will recognize many of the landmarks they filmed in front of. Was surprised at how many actors I knew of or had seen in other movies before. Some parts kept us hoping for more story line of a couple of the characters. Had it moved along a little quicker in the beginning maybe they could have. All in all we enjoyed this film, especially since it was mostly filmed in Kansas City, although if you're not from the area you would have no idea it was.
More