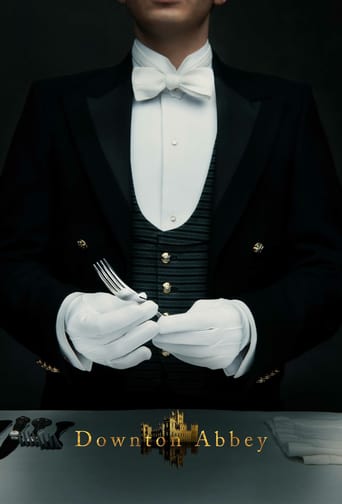 AD:This title is currently not available on Prime Video
Downton Abbey (2019)
September. 12,2019
|
6
|
PG
|
Drama
AD:This title is currently not available on Prime Video
The continuing story of the Crawley family, wealthy owners of a large estate in the English countryside in the early 20th century.
...
Watch Trailer
Show More
Cast
Similar titles
Watch Now
Reviews
I don't have all the words right now but this film is a work of art.
More
what a terribly boring film. I'm sorry but this is absolutely not deserving of best picture and will be forgotten quickly. Entertaining and engaging cinema? No. Nothing performances with flat faces and mistaking silence for subtlety.
More
The biggest problem with this movie is it's a little better than you think it might be, which somehow makes it worse. As in, it takes itself a bit too seriously, which makes most of the movie feel kind of dull.
More
It is encouraging that the film ends so strongly.Otherwise, it wouldn't have been a particularly memorable film
More