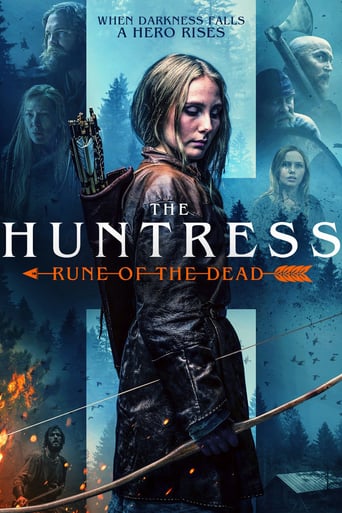 AD:This title is currently not available on Prime Video
The Huntress: Rune of the Dead (2019)
AD:This title is currently not available on Prime Video
When Runa's father disappears on a viking journey she steps up as head of her family, but she is tormented by strange nightmares. One day when she is out hunting, she stumbles across a wounded warrior who carries news of her father, new that seem connected to her dreams. Something is coming for them, something vile.
...
Watch Trailer
Show More
Cast
Reviews
You won't be disappointed!
More
Simply A Masterpiece
More
Blistering performances.
More
I didn't really have many expectations going into the movie (good or bad), but I actually really enjoyed it. I really liked the characters and the banter between them.
More