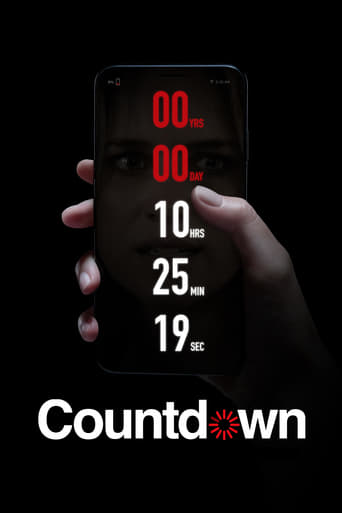 AD:This title is currently not available on Prime Video
Countdown (2019)
AD:This title is currently not available on Prime Video
A young nurse downloads an app that tells her she only has three days to live. With time ticking away and a mysterious figure haunting her, she must find a way to save her life before time runs out.
...
Watch Trailer
Show More
Cast
Similar titles
Reviews
Thanks for the memories!
More
It's hard to see any effort in the film. There's no comedy to speak of, no real drama and, worst of all.
More
If the ambition is to provide two hours of instantly forgettable, popcorn-munching escapism, it succeeds.
More