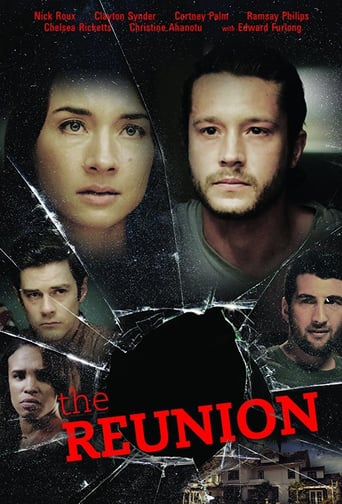 AD:This title is currently not available on Prime Video
The Reunion (2017)
AD:This title is currently not available on Prime Video
Three best friends in high school reunite ten years later for a weekend getaway/private reunion. During their weekend getaway, something from their high school years comes back to haunt them. Something that they must deal with in order to move forward with their lives.
...
Watch Trailer
Show More
Cast
Reviews
I don't have all the words right now but this film is a work of art.
More
It's complicated... I really like the directing, acting and writing but, there are issues with the way it's shot that I just can't deny. As much as I love the storytelling and the fantastic performance but, there are also certain scenes that didn't need to exist.
More
By the time the dramatic fireworks start popping off, each one feels earned.
More
Blistering performances.
More