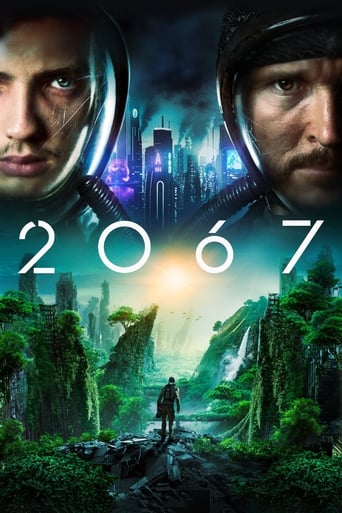 AD:This title is currently not available on Prime Video
2067 (2020)
AD:This title is currently not available on Prime Video
A lowly utility worker is called to the future by a mysterious radio signal, he must leave his dying wife to embark on a journey that will force him to face his deepest fears in an attempt to change the fabric of reality and save humankind from its greatest environmental crisis yet.
...
Watch Trailer
Show More
Cast
Similar titles
Reviews
At first rather annoying in its heavy emphasis on reenactments, this movie ultimately proves fascinating, simply because the complicated, highly dramatic tale it tells still almost defies belief.
More
While it doesn't offer any answers, it both thrills and makes you think.
More
One of the film's great tricks is that, for a time, you think it will go down a rabbit hole of unrealistic glorification.
More
It's simply great fun, a winsome film and an occasionally over-the-top luxury fantasy that never flags.
More