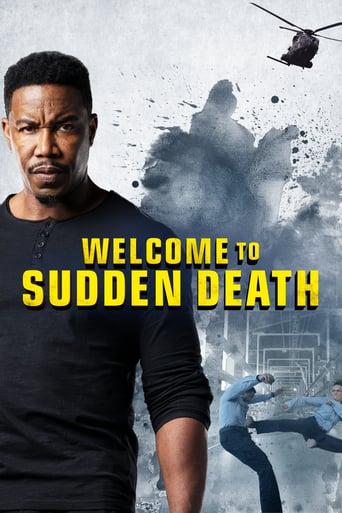 AD:This title is currently not available on Prime Video
Welcome to Sudden Death (2020)
AD:This title is currently not available on Prime Video
Jesse Freeman is a former special forces officer and explosives expert now working a regular job as a security guard in a state-of-the-art basketball arena. Trouble erupts when a tech-savvy cadre of terrorists kidnap the team's owner and Jesse's daughter during opening night. Facing a ticking clock and impossible odds, it's up to Jesse to not only save them but also a full house of fans in this highly charged action thriller.
...
Watch Trailer
Show More
Cast
Similar titles
Reviews
the audience applauded
More
If you don't like this, we can't be friends.
More
Pretty good movie overall. First half was nothing special but it got better as it went along.
More