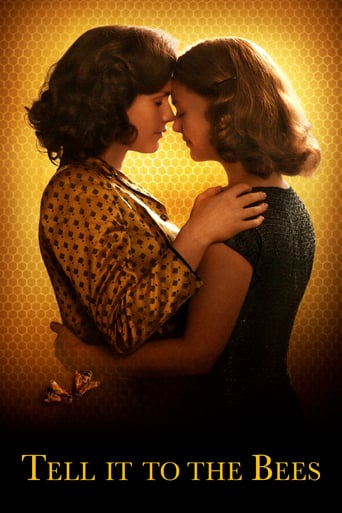 AD:This title is currently not available on Prime Video
Tell It to the Bees (2019)
AD:This title is currently not available on Prime Video
Dr. Jean Markham returns to the town she left as a teenager to take over her late father's medical practice. When a school-yard scuffle lands Charlie in her surgery, she invites him to visit the hives in her garden and tell his secrets to the bees, as she once did. The new friendship between the boy and the bee keeper brings his mother Lydia into Jean's world.
...
Watch Trailer
Show More
Cast
Similar titles
Reviews
In truth, there is barely enough story here to make a film.
More
One of the most extraordinary films you will see this year. Take that as you want.
More
Like the great film, it's made with a great deal of visible affection both in front of and behind the camera.
More
Although I seem to have had higher expectations than I thought, the movie is super entertaining.
More